Get The Life You Deserve
Custom Solutions. Personalized Health.
Our team at Tucson Biofeedback is here to help you reach your goals.
Get the life you deserve
Custom Solutions. Personalized Health.
Our team at Tucson Biofeedback is here to help you reach your goals.
FIND RELIEF AND WELLNESS TODAY
FOR ALL OF LIFE'S CHANGES, LET US HELP YOU.
Meet the amazing team that will help care for your healthcare needs.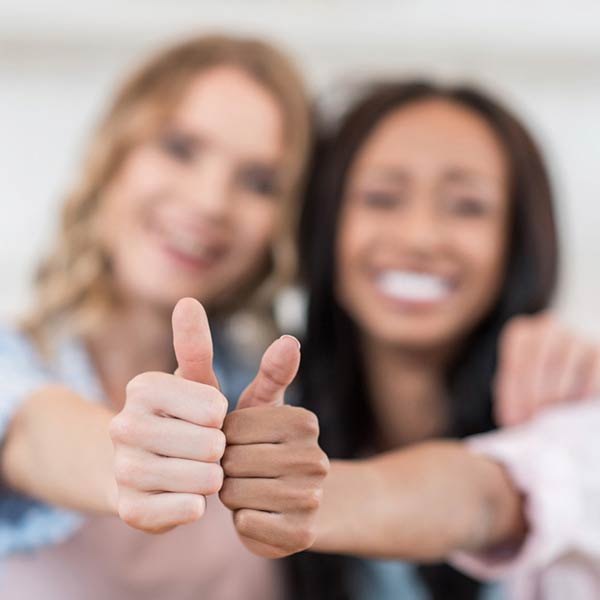 See what our clients have to say about the care they have received in our office.
Neurofeedback Tucson AZ
Tucson Biofeedback
Frequency Wellness Center
Welcome to Tucson Biofeedback located in Tucson. We are a Healing Ministry created to stand in the gap left by traditional medical care. We do not bill or work through insurance companies as we are not a medical facility.
Are you suffering from Fatigue? Chronic Pain? Migraine Headaches? Depression/Anxiety? Has the traditional medical approach still left you struggling for solutions? Our Tucson neurofeedback specialists can help!
"Microcurrent Therapies is the cutting edge of Medicine. It's precise because it pinpoints the cause of an ailment, no matter how complex and treats it without side effects."
- Dr. James L. Oschman, PhD
Health is a Recipe.
Finding yours is your Key.
We help people overcome their health conditions, safely, naturally and effectively through Microcurrent Therapies such as: Biofeedback, Neurofeedback, and Frequency Specific Microcurrent Therapies.
Neurofeedback
Neurofeedback is short for "Neurological Feedback" and has been studied and proven effective for a myriad of conditions such as: anxiety, depression, TBI's, seizures, memory and more. Neurofeedback is painless, gentle and super effective. The Brain is plastic and can heal, adapt and change; for better or for worse. Through our Neurofeedback treatments we equip the brain to re-organize itself back into optimal function.
Frequency Specific
Microcurrent Therapy
We are the only Frequency Medicine Center in the country. 1 of our offerings includes Frequency Specific Microcurrent. A gentle and proven therapy for nearly every condition.
"Medical researchers have proven that certain frequencies specifically stimulate the growth of nerves, bones, skin, capillaries, and ligaments. I want to make sure you caught that…. It is now known that certain frequencies help stimulate the healing of particular human tissues."

- Board Certified Doctor of Naturophathy, Carolyn Waygood, ND
Biofeedback
Biofeedback is short for Biological Feedback. Biofeedback has been around since 1908, backed by 100's of studies and the best part? It's gentle, effective and customized to YOU. Biofeedback can effectively be used in a multitude of ways to not only re-harmonize the body's physiology but also to give you valuable feedback and awareness of what your body reacts to, why and how to resolve the triggers.
Full Body
Biofeedback Scans
You are unique and one of a kind, shouldn't that be a priority when testing your body's unique needs, stressors, weaknesses and more? We Test. we don't guess running full Body Biofeedback scans and Food Sensitivity Testing to pinpoint not just what is going on, but why and how to balance it.
Customized results through advanced Biofeedback Technology and Testing.
Common Concerns, Conditions, and Issues
Experience Incredible Health.
The History of Biofeedback
Biofeedback is a mind–body technique in which individuals receive feedback signals based upon their Body (and Brain in the application of Neurofeedback) feedback loops to clear dissonant patterns, re-harmonizing the physiology and neurology back into resonance. In addition, they learn how to modify their physiology for the purpose of improving physical, mental, emotional and psychological health.
The contributions of many earlier researchers and practitioners can be cited as forerunners of biofeedback: Edmund Jacobson commenced research at Harvard University in 1908, and throughout the 1920's and 1930's worked to develop progressive muscle relaxation as an effective behavioral technique for the alleviation of neurotic tensions and many functional medical disorders.
Over the decades the technology has and continues to advance providing even a greater application of uses in a greater number of conditions such as the ones listed here under "Services" and beyond. Technology has advanced so much so, that the in-center treatments are extremely passive and precise to each individual's need and pattern.
If you are looking for lasting relief and to regain your life, your unique recipes is a Key Factor to facilitate this. We are able to do so. The 1st step?
Book your initial in-center appointment with us and you'll be on your way to recovery in no time!
Office Hours
By Appointment Only
Monday
9:00am - 6:00pm
---
Tuesday
9:00am - 6:00pm
---
Wednesday
9:00am - 6:00pm
---
Thursday
9:00am - 6:00pm
---
Friday
9:00am - 5:00pm
---
Saturday
Closed